Westville firsts basketball beat DHS for first time in 10 years
Last Friday was one to remember for Westville basketball as the first team beat Durban High School for the first time in 10 years – the final score being 76-70 in favour of the Griffins at their Multi Purpose Centre
This followed another notable win for Westville firsts, that being the 78-70 win over Hilton College.
The last two outings came off the back of the 71-56 away defeat to the strong Maritzburg College first team in the PMB school's Alan Paton Hall on the first Saturday of the new school term.
This certainly seems to be a vibrant sports code at Westville that is going from strength to strength.
ALL RESULTS TO FAR THIS YEAR FROM THE WESTVILLE PERSPECTIVE
Teams in bold have won 3 from 3 matches this year – the U15 age group particularly dominant.
Basketball vs DHS
1st – (W) 76-70
2nd – (W) 37-5
3rd – (L) 13-14
4th – (L) 26-32
5th – *BYE*
16A – (L) 13-23
16B – (W) 27-19
16C – (W) 21-1
16D – (L) 16-17
16E – (L) 8-9 [vs WBHS 15E]
15A – (W) 26-23
15B – (W) 34-28
15C – (W) 27-4
15D – (W) 13-6
15E – (W) 9-8 [vs WBHS 16E]
14A – (L) 7-29
14B – (W) 8-3
14C – (W) 9-0
14D – (L) 3-2 *OT
14E – (W) 6-2
Summary: Played – 17 Won – 11 Lost – 6
Basketball vs Hilton
1st – (W) 78-70
2nd – (W) 38-13
3rd – (L) 24-39
4th – (L) 19-30
5th – (L) 22-23
16A – (W) 28-21
16B – (L) 21-23
16C – (W) 23-11
16D – (W) 26-13
16E – (W) 27-14
15A – (W) 35-24
15B – (W) 34-26
15C – (W) 14-7
15D – (W) 21-7
15E – (W) 46-4
14A – (L) 21-23
14B – (W) 9-6
14C – (L) 6-7
14D – (W) 25-4
14E – (W) 9-2
P – 20 W – 14 L – 6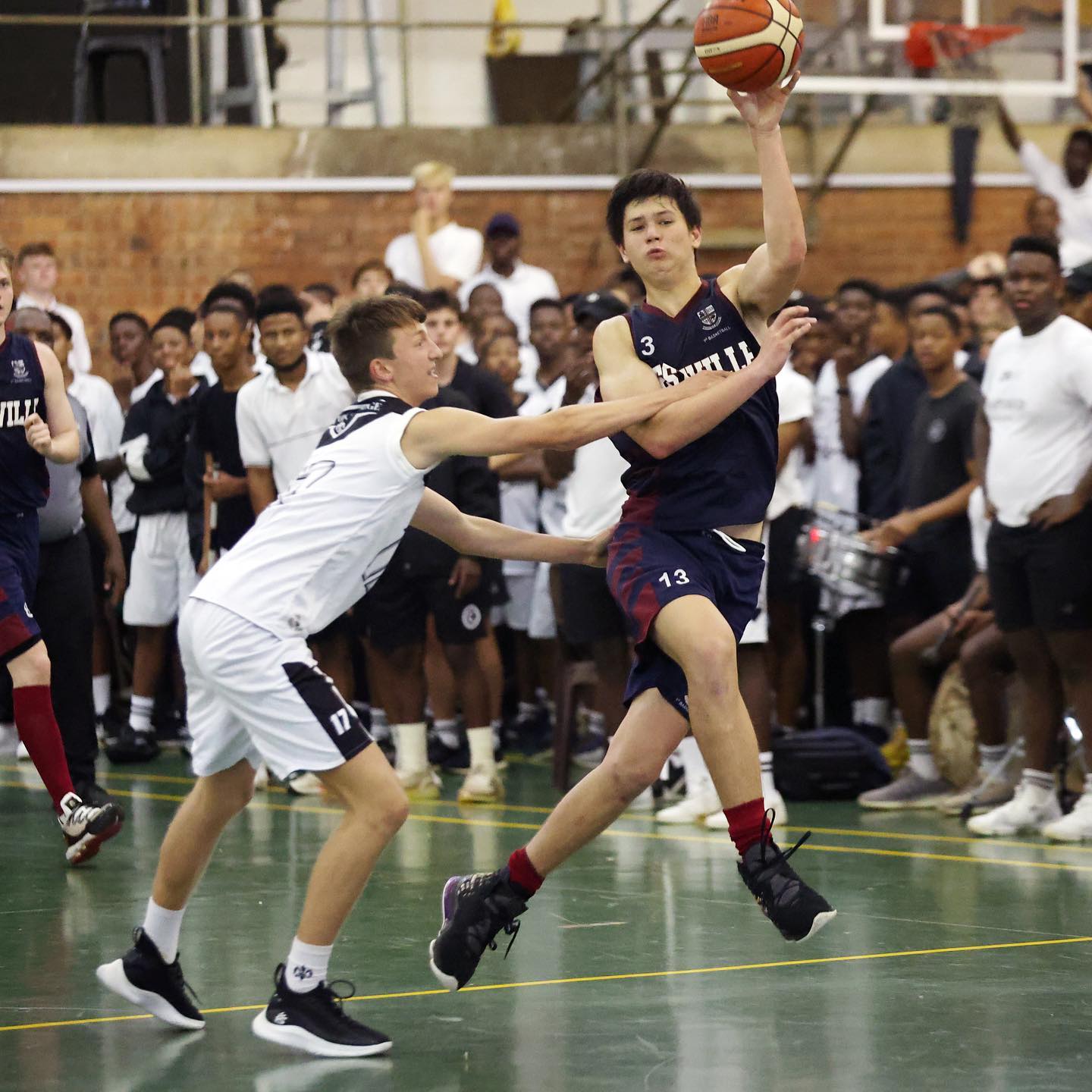 Basketball vs Maritzburg College
1st – (L) 71-56
2nd – (W) 39-24
3rd – (W) 27-18
4th – (W) 27-19
16A – (L) 15-28
16B – (L) 15-27
16C – (W) 27-19
16D – (W) 20-19
15A – (W) 30-28
15B – (W) 25-20
15C – (W) 28-18
15D – (L) 15-18
15E – (W) 23-2
14A – (L) 8-20
14B – (L) 5-21
14C – (L) 5-22
14D – (L) 4-18
14E – (L) 9-25
P – 18 W – 9 L – 9
#westvilleboys #westvillegriffinsbasketball #westvillebasketball