So much KZN10 sport to look forward to this weekend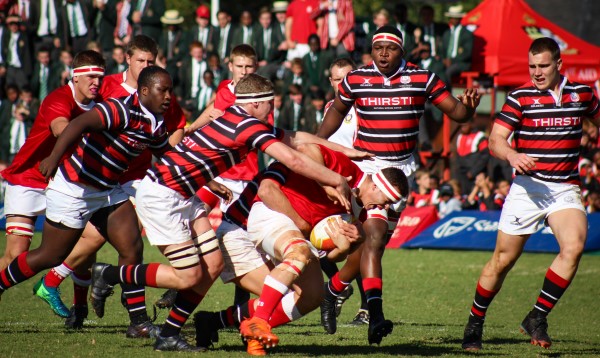 THERE is a feat of matches to look forward to this weekend in a number of the six KZN10.com team sports codes. The most-anticipated are Saturday afternoon's Glenwood vs Grey College first XV encounter on Dixons at 14h20 and Maritzburg College up against King Edward VII School (KES) at 14h30 on Goldstones.
Just some of them Saturday include DHS first team basketball at hosts Westville (9h00); Maritzburg College first hockey vs KES on Pape's Astro at 10h20; hosts St Charles College vs DHS – first team soccer – on Colts (10h30) which is one of 16 football matches between the two schools on the day at Saints.
Glenwood play host to 19 rugby matches vs Grey as well as 5 hockey matches – on the 3 Schools Astro (first hockey teams at 10h15).
For the link to times for the Glenwood/Grey College fixtures go to
https://www.facebook.com/176123556503326/posts/263010421147972/
There are a remarkable 22 of 25 Maritzburg College rugby matches vs KES with the 3 others seeing MC vs Development teams.
There are a remarkable 18 MC hockey matches vs KES.
There are 5 soccer matches on Maritzburg College's AB Jackson soccer pitch (opposite the Harry Gwala Stadium) with the MC first team taking on Glenwood soccer firsts in a much-anticipated fixture at 11h30. The MC soccer lads will be hurting after the 3-0 defeat to Alex firsts last time out, so this clash will not be short of passion.
For the link to the Maritzburg College vs KES /Glenwood rugby, hockey and soccer fixtures go to
http://maritzburgcollege.co.za/wp-content/uploads/2018/08/Sports-Fixtures-4-August.pdf
The Hilton College first soccer side are at a tournament in Gauteng; the Sevens first team rugby lads are playing in a tournament at Kearsney College.
There is plenty going on among the other HC teams so for more info go to http://www.hiltoncollegesport.com/
There is plenty of action for the Michaelhouse soccer and rugby 7s teams so more info is at  http://sport.michaelhouse.org/
There are an incredible 26 soccer matches between hosts Northwood and Kearsney, as well as Clifton College vs Kearsney water polo (firsts at 11h30) among a number of matches.
For more, have a look at http://sports.kearsney.com/CalendarDay.asp?D=4&M=8&Y=2018&SID=71&Id=27556
There is so much more involving all the schools…
Most importantly, enjoy.